Neuro-Semantics Videos
Psychology of APG DVDs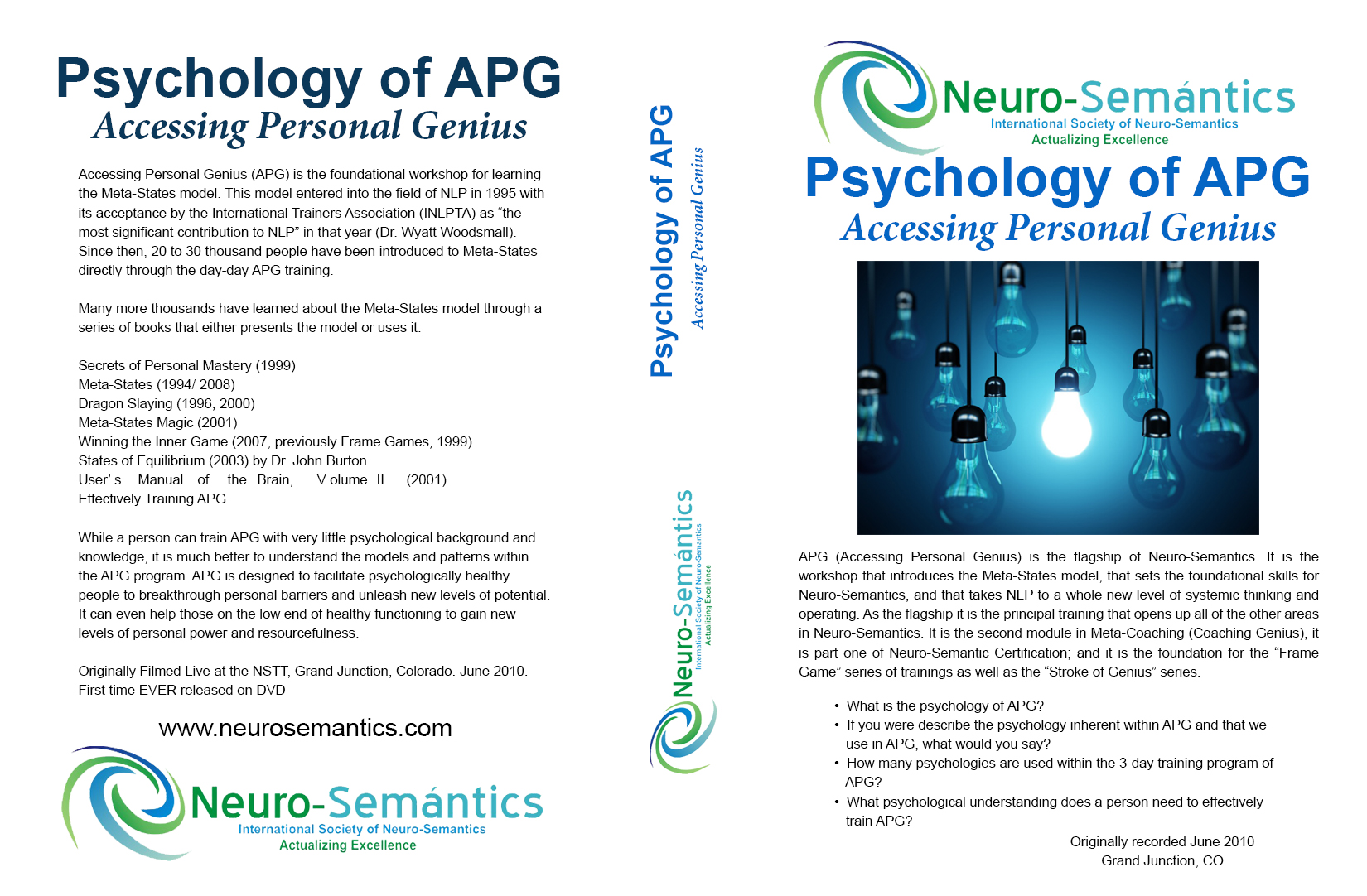 The Psychology of APG is a training on the psychology that informs both NLP and Meta-States. The 6 DVDs covers the 3-day training that occurred in 2012 in Colorado.
The investment for the DVDs is $79
The investment for the Training Manuals is $35
Or both for just $100
Expert Coach Series DVDs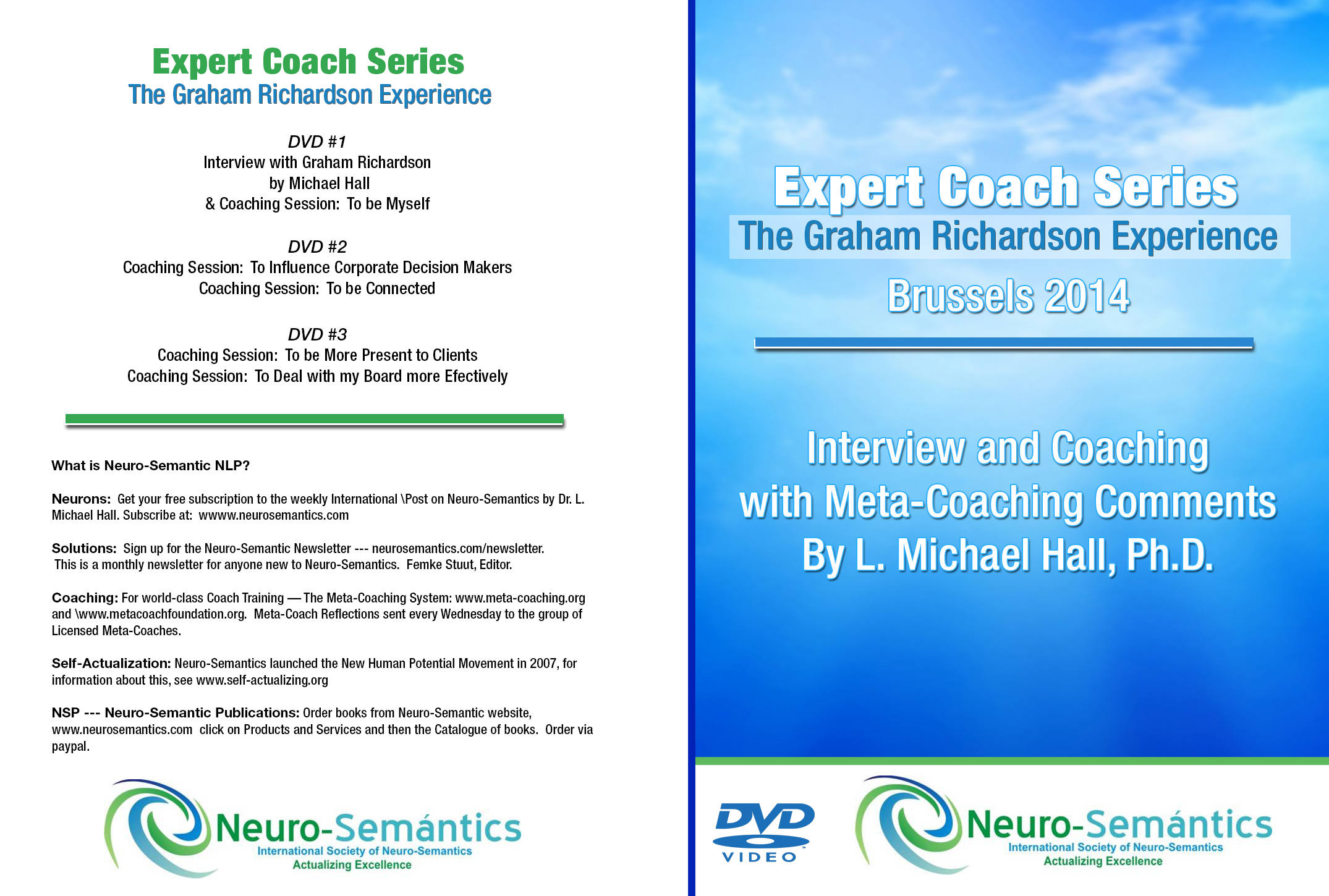 The first set of DVDs in the Expert Coach series presents five coaching sessions by Master Coach, Graham Richard of Sydney Australia. Filmed in Brussels, October 2014, there is also an interview of Graham about Executive Coaching by L. Michael Hall. Each coaching sessions ends with a debriefing that Dr. Hall does with Graham and the audience.
The investment for the DVDs is $59
For other available videos (CDs, DVDs) of Neuro-Semantic Trainings — Contact Tom Welch at www.nlp-video.com or www.ns-video.com or write to Tom at  twelch@nlp-video.com