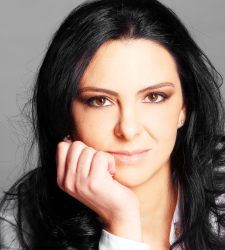 Raquel graduated in Business Management at UNA, in Law at Milton Campos and also Specialization in Finances at FDC, Organizational Psychology at UNIARA and MBA in Leadership of High-Performance Teams at UNA.
Raquel has Coaching Mastery (Meta-Coaching), she is accredited by ACMC, Business and Self & Professional Coaching with a International certification and Neurosemantics Trainer/ NLP Trainer (accredited by NSTT).
Principal of TAO COACHING and TRAINING, she has a background in tools such as "Accessing Your Personal Temper and Arousing the Self-Actualization Leadership, potencials and vitality" from the Phd. Michael Hall, Practitioner / Master Practitioner (PNL).